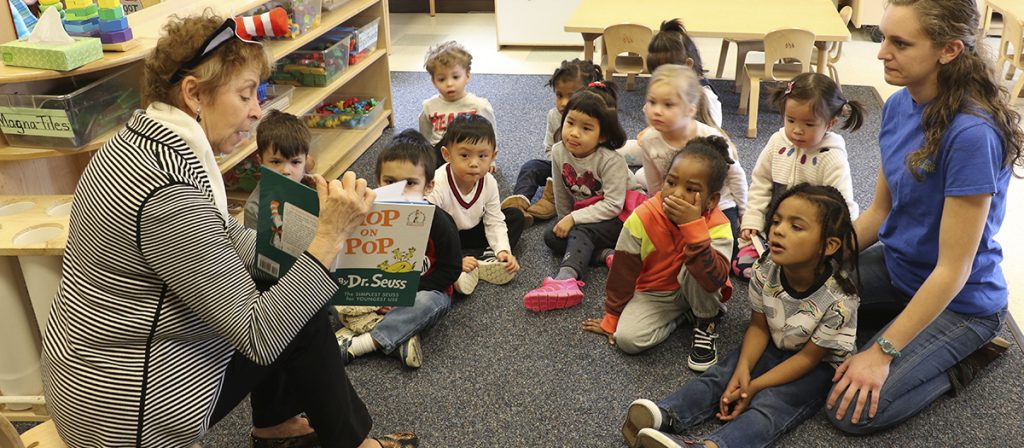 Preparing for Kindergarten can feel a little overwhelming at times. Questions such as; When do I register my child for kindergarten? What are my options? Is my child ready? can take over the thought process of a parent/guardian. Do not worry, we are here to help you navigate the registration process!
Long before your child is leaving for kindergarten the preparation has begun in the classroom.  Learning activities are embedded throughout the classroom. Lesson plans are created to support not only the cognitive support, but the social, emotional and physical support that is necessary to prepare your child to move on to kindergarten. Documentation of your child's development is continually recorded and shared through our twice yearly conferences.
Resources will be shared in a timely manner in order for you to stay up to date on deadlines. In addition we will offer Parent Sessions so your questions can be answered as well as simple activities you can do at home to help ensure your child has the best start possible.
Steps to Register for Kindergarten in Delaware
Locate your school.
Make contact to get paperwork.
Gather required documentation.
Meet with the school.
Register.
Delaware uses "School Choice" as a system for registration.  School Choice is used as a means to increase access to educational opportunities for all children throughout the state regardless of where they live.  Families must register their child in the district where they live first, before they apply to a "Choice" school in another district. Click the links below for additional information regarding kindergarten registration.
Kindergarten Choice Power Point