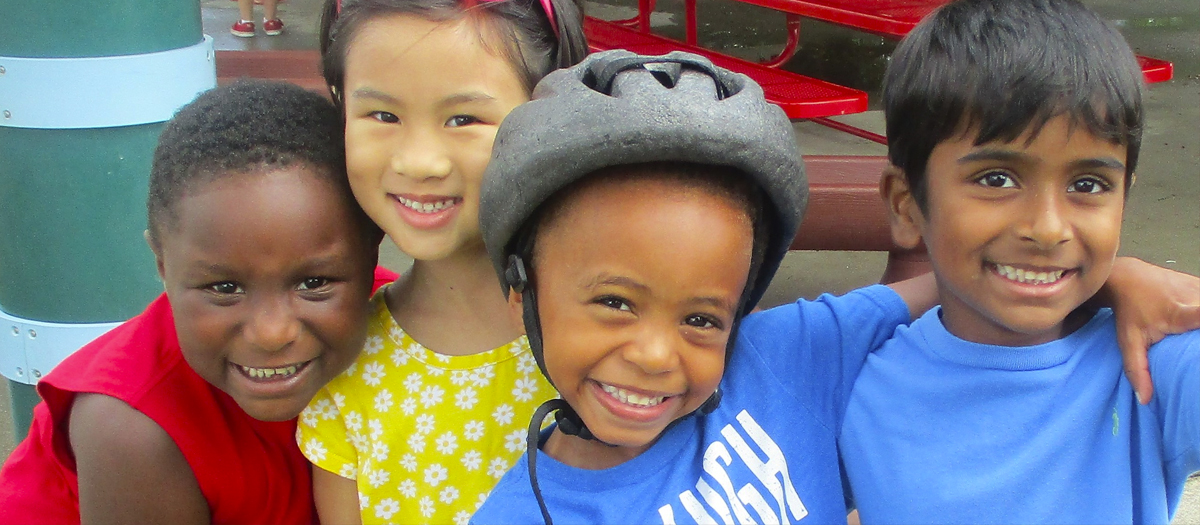 School Age Before & After Care
Welcome to our School Age Program at the ELC! We partner with three local schools to offer Before and After care for children between Kindergarten and Third Grade. Newark Charter, Las Aspiras Academy and Westpark Elementary schools will send a bus to pick children up in the morning and return them to the ELC in the afternoon. Before care begins at 7:00 am and ends when your child's bus arrives.  After care begins when your child's bus drops them off at the end of their school day and you may pick up before 6:00 pm. Breakfast is offered to all children before their bus picks them up and and an afternoon snack is offered when the children arrive.
Before Care is usually spent engaged in quiet activities in the classroom, connecting with friends and teachers as well as eating breakfast before the buses arrive.  After Care is filled with excited activity and chatter!  Children will be offered snack as soon as the arrive followed by time outdoors.  This time of day the children are ready to run, spend time with friends talking and play games.  Once the children return to the classroom they can read, work on homework or choose activities around the classroom.
If you are interested in learning more about Before or After Care you can contact the Early Learning Center at ud-elc@udel.edu.