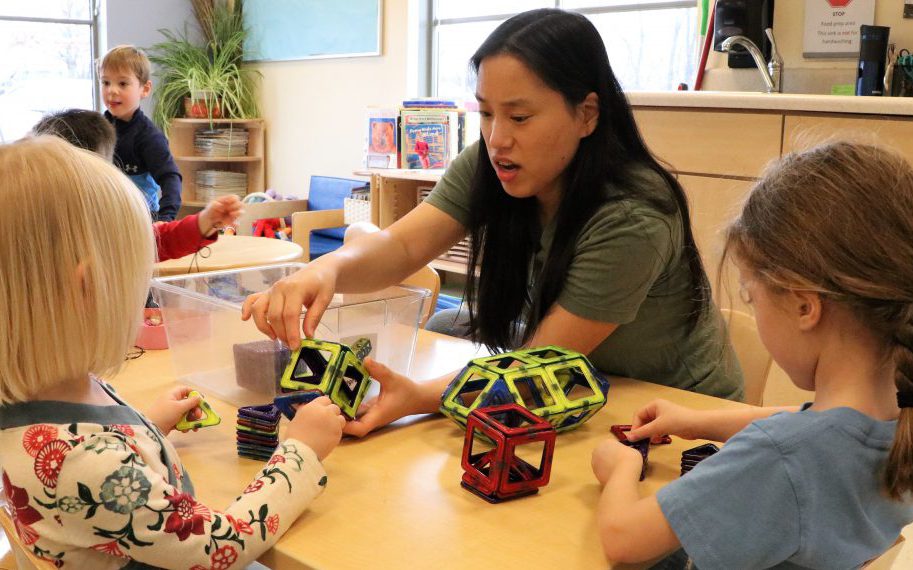 Indoor Learning Spaces
The indoor learning space is a place where children develop a unique understanding of self and how to participate in a community.  The space is designed by professional teaching teams to support each child's development through exploration, discovery and cooperative play. Language and literacy, numerical skills and social/emotional learning are integrated through the materials and experiences provided.  Rituals and routines provide safe and predictable spaces where children and adults learn together.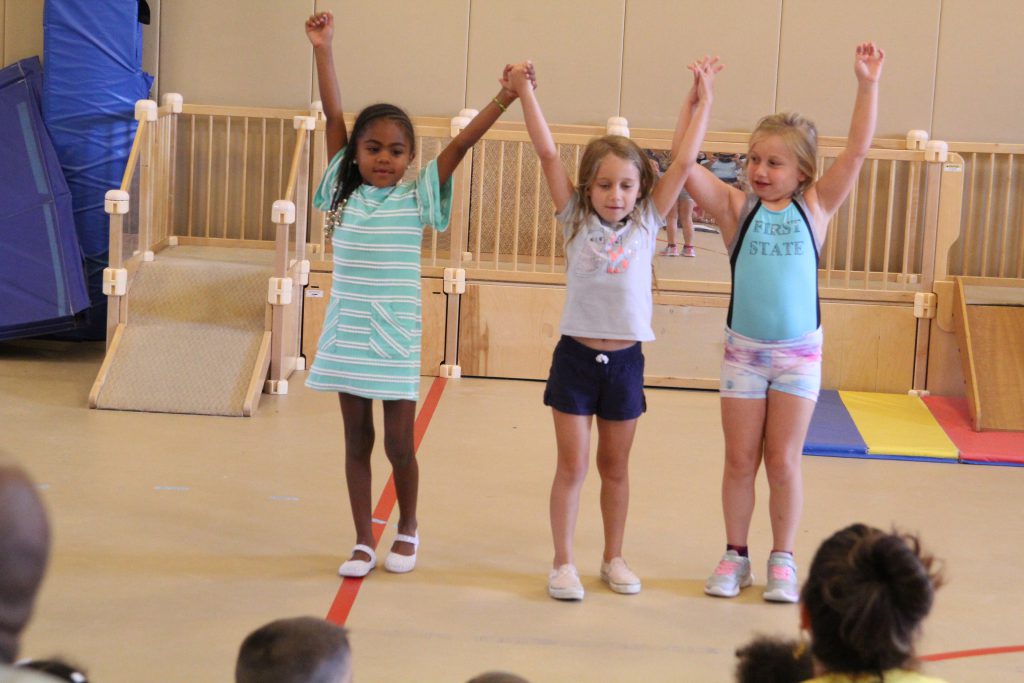 Gynasium
These environments support the development of healthy and safe habits for children and adults.  Infants and toddlers are continuously reaching motor milestones and need spaces to practice crawling, walking, climbing and spatial awareness.  Preschoolers need time to continue refining these large motor skills as they learn how to cooperate with others and develop inhibitory control.
It also provides a means for UD Physical Therapy students to put into practice the knowledge they are learning in the classroom. The ELC also shares this space with the College School for their physical education classes throughout the school year.  This space is also used for family events and assemblies.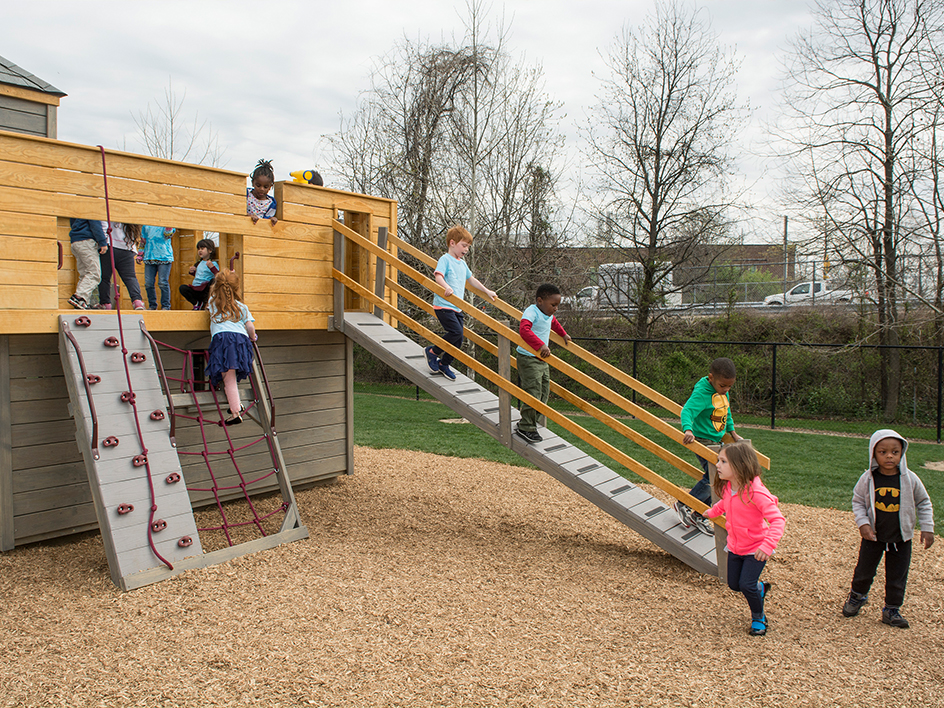 Outdoor Learning Environment
Outdoor Learning is a broad term that includes discover, experimentation, learning about and connecting to the natural world, and engaging in adventure activities and outdoor sports.
Outdoor Learning helps people of all ages, backgrounds and abilities to reflect and learn about themselves, each other and their environment. The positive memories and lasting benefits impact academic achievement, new skills learning, personal and social development, care for the environment, career and professional development, well being and mental health.
The ELC outdoor learning environment is currently being repurposed in collaboration with Engineers without Borders, UD Landscape and Architecture Department, NCC Master Gardeners, UD Facilities, as well as ELC staff, children and families.