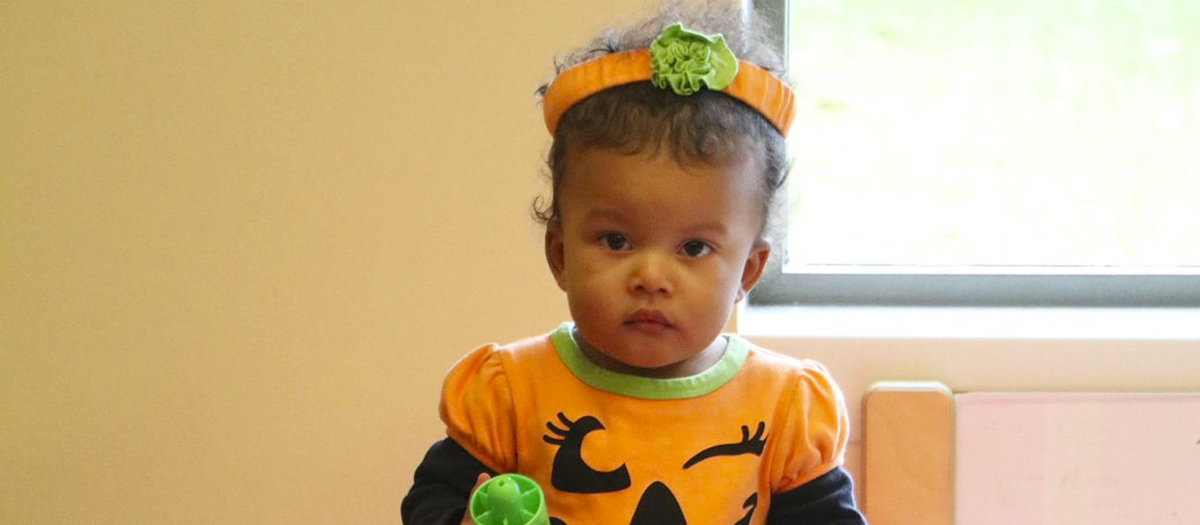 The Infant/Toddler Program at the UD ELC is a wonderful place for our youngest children – as they are surrounded by their team of adults- families, ELC staff, and UD students- partnering together to build these connections and ultimately brain development. Research tells us that significant brain development in young children occurs during the first five years of life – with the most amazing connections happening during the first three. A young child's brain development is strongly influenced by respectful and responsive environments, rich experiences, and deep, powerful relationships with important adults.
We are a robust program with 11 classrooms total – 4 infant classrooms, with a ratio of 1 adult to 3 children and 7 toddler classrooms, with a ratio of 1 adult to 4 children in 6 classrooms and a ratio of 1 adult to 5 children in our seventh classroom.  Our program offers sensory rich child spaces with cozy nooks and crannies for joyful explorations and deep family partnerships where families and teachers work together on goal setting and experience planning. At the very heart of the infant/toddler program are our 22 incredible full time teaching professionals.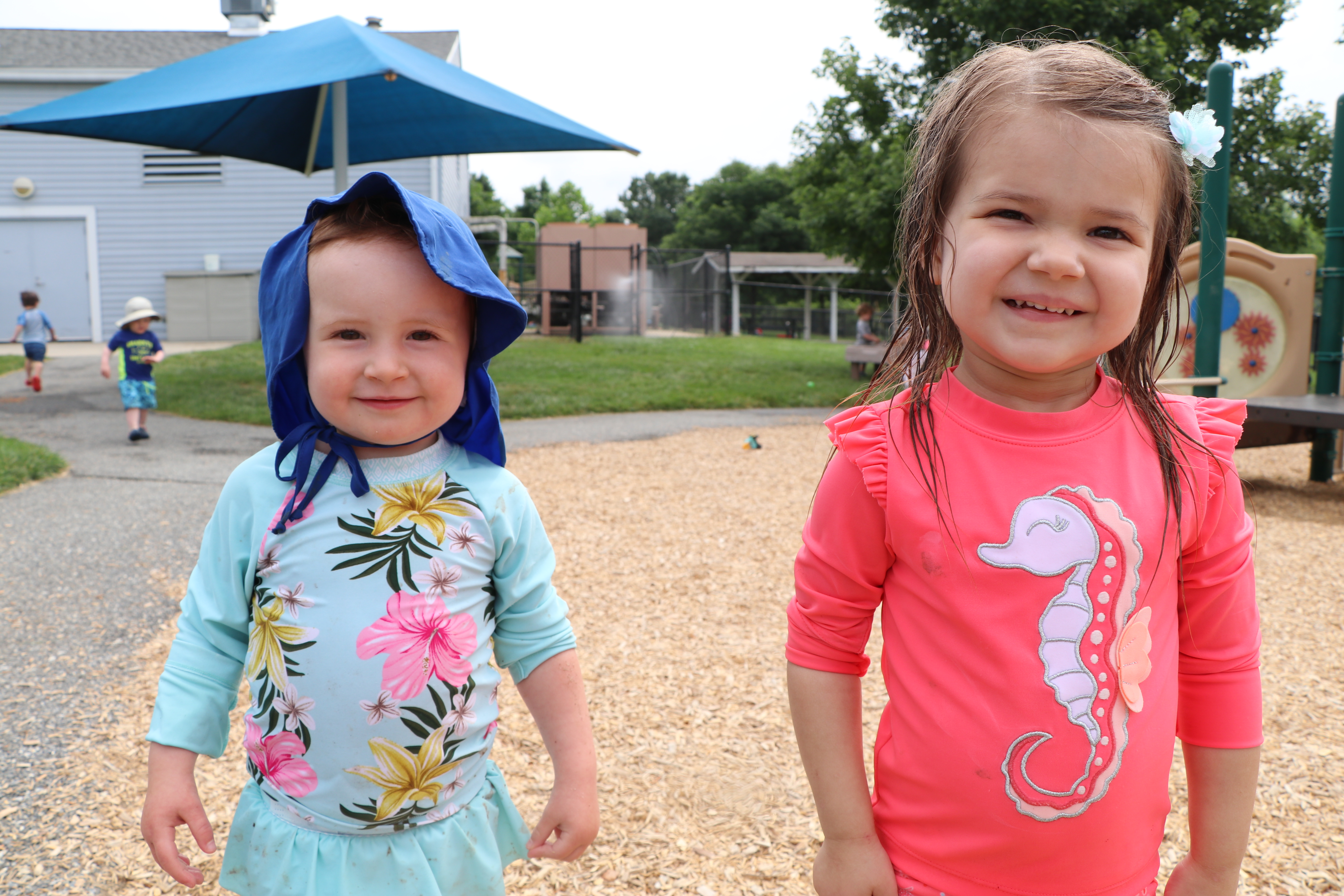 Building Strong Relationships
A highlight of the Infant/Toddler program is our continuity of care classroom model called "looping". This model focuses on continuity of care where a group of infants, roughly the same age, starts the center at the same time and forms a family unit with their teachers. These babies, along with their teachers and families, spend the first year building trust and relationships and then as an entire group – they transition down the hallway together to form their own toddler classroom. The family unit stays the same while the physical classroom, the materials and curriculum, and the schedule are different. This family unit then stays together as they age through the infant and toddler years- resulting in stronger bonds between children and adults and less transitions at the most vulnerable times. We also offer a traditional infant classroom and a toddler classroom to provide some ease and flexibility to our enrollment process.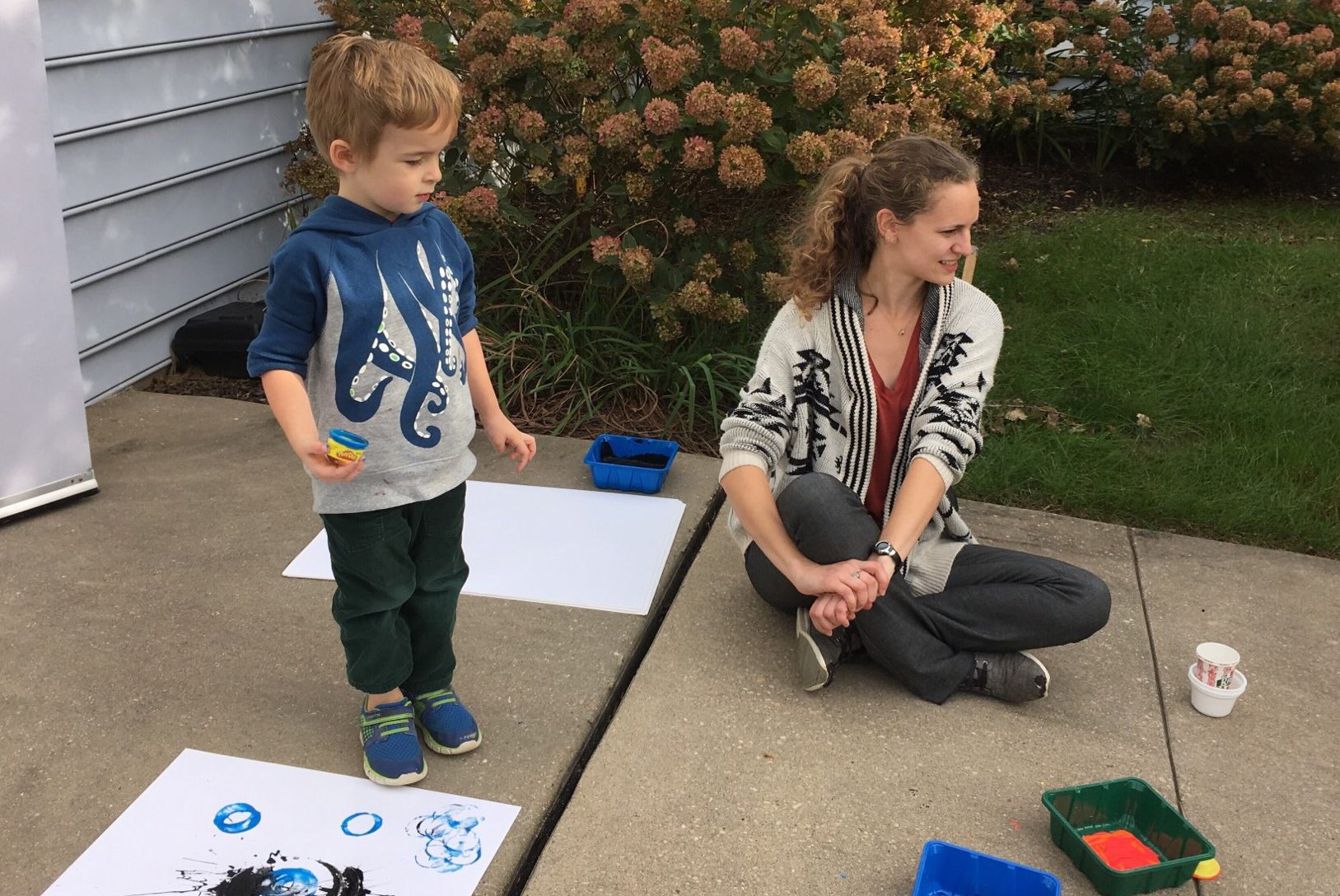 Personal Care Plans for Children
This team is passionate about working with children under the age of three! They are focused on providing the absolute best experiences for children and their families, and continuously celebrate the million new discoveries that happen every day. They are compassionate family partners who work closely with each family to develop personalized care plans for your child. They are experts in early childhood development and individualize each child's curriculum plan to reflect successes and anticipated discoveries. The Creative Curriculum for Infants, Toddlers, and Two's is one of the nationally recognized curricular frameworks that teachers use to help plan and the accompanying assessment tool, Teaching Strategies Gold, is used in all of our classrooms for data collection, reflection, and portfolio development.