Art alumnus brings campus to UD's youngest students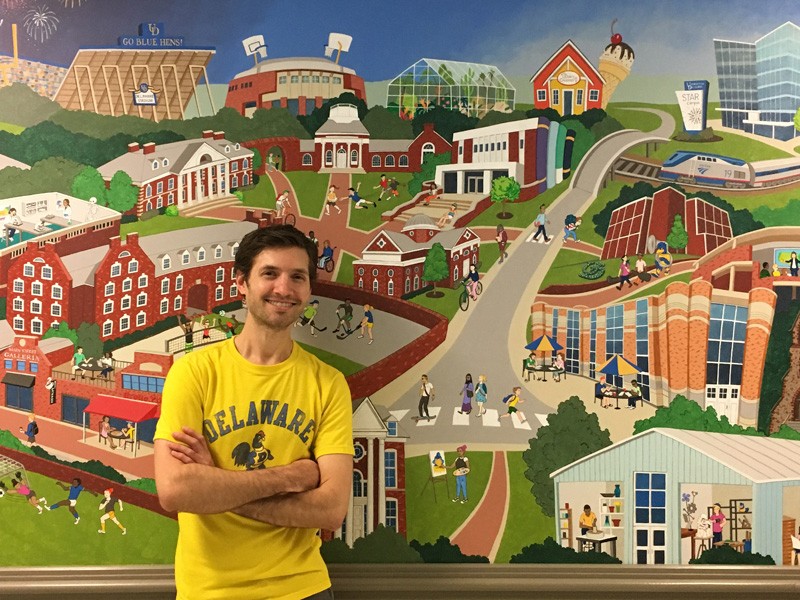 Many artists may aspire to see their work hanging on a wall for public view, but for University of Delaware alumnus Matt Terranova, his work often is the wall itself.
Since graduating in 2006 from the visual communications program in the Department of Art and Design, Terranova has developed something of a specialty as a muralist. He particularly likes to paint creative, colorful and kid-friendly murals in school buildings.
His latest work is an eye-catching depiction of the UD campus for children, teachers, parents and visitors to enjoy at the University's Early Learning Center (ELC). With its "Where's YoUDee?" theme, the project encourages viewers to search the mural not only for familiar places on campus but also for various representations of the University's mascot.
"I was very excited about the idea of incorporating a lot of things I knew the kids would be familiar with," said Terranova, who was contacted about the project by Jane Graci, the ELC's financial director. "I included their own school, of course, and the [UDairy] Creamery, where I figured the giant ice cream cone would get their attention."